Rose Frankincense & Patchouli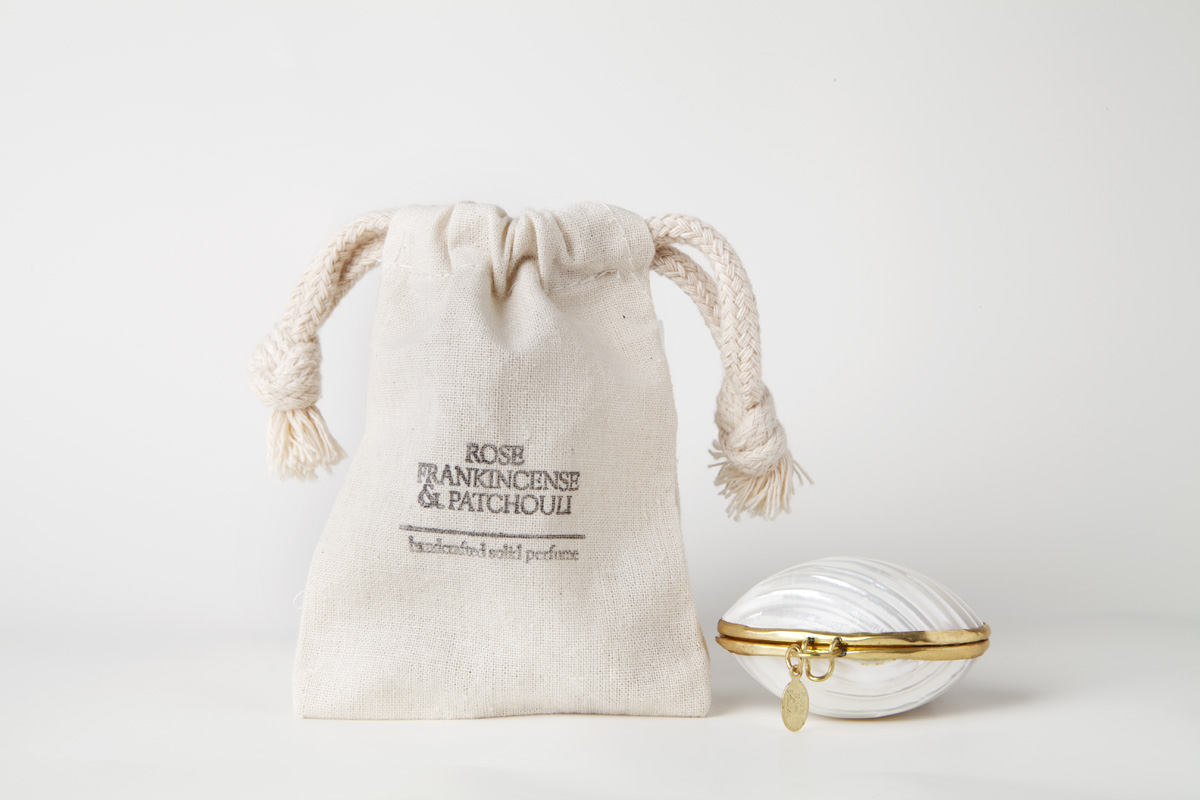 Rose Frankincense & Patchouli
For salt of the earth people: firmly grounded and sensual. A rich resin base of frankincense and patchouli calls forth the forest and sacred temple. Combined with Rose Otto adds sweet and floral undertones. Dries down to the leathery scent of skin that has been amongst blossoms.
.5oz white pearl turbo shell
made in USA
*shells vary slightly in color and size thanks to the beauty of nature making each one of a kind.
100% NATURAL ingredients:
cold pressed, unrefined jojoba oil: allows for a slow release of scent.
beeswax: bonds the scent to the skin.
rose otto oil: (Rosa damascena) elevating to the mind and spirit is considered the premier oil for allowing heart centered contact and outlook. revered throughout history as the ultimate luxury oil as it takes about 60 roses to produce one drop of oil!
frankincense oil: (Boswellia carteri) sweet, warm, elevating & stimulating to the mind. useful for visualizing, improving one's spiritual connection, and centering. considered a holy anointing oil used in ceremonies for thousands of years during prayer and meditation.
patchouli oil: (Pogostemon cablin) sweet spicy aroma, with a hint of musk, used to stimulate the nervous system, lift depressed moods, relieve stress and give a feeling of elation and wellbeing.